GO TOYOTA EXPERIENCE 2019 – ILLUSTRATIONS FOR THIS EVENT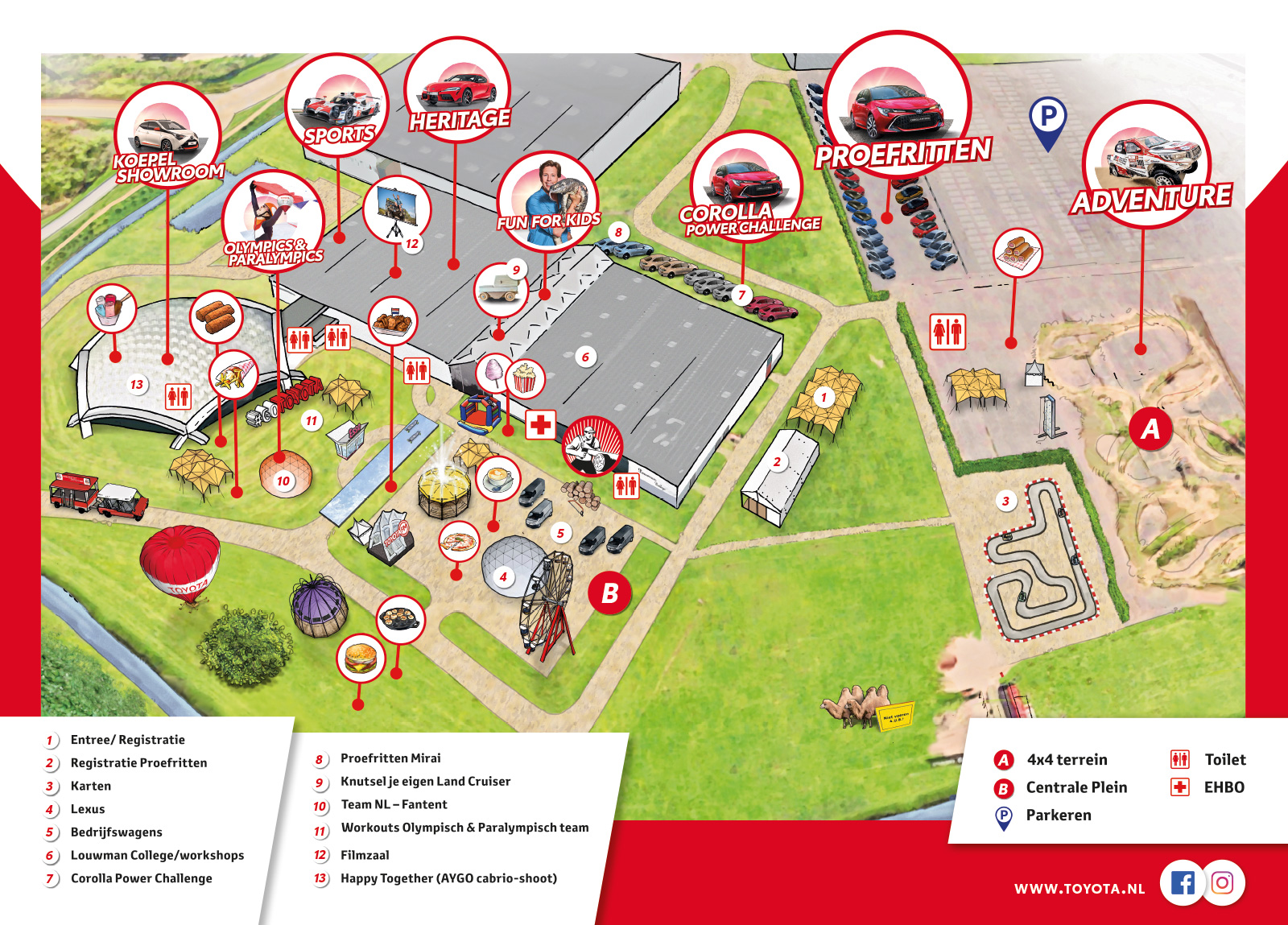 BIRD'S-EYE VIEW ILLUSTRATION OF THE GO TOYOTA EXPERIENCE 2019 EVENT TERRAIN
Aerial view created with Google Earth and 3D Max.
Rough sketches done in pencil and felt pen.
Final illustration and colouring in Photoshop.
This illustration was the centerfold page of the event program folder which we also created.
This project was commissioned by Bax Projects / baxprojects.nl

* Various illustrations mainly used to point out the food locations on the event terrain.
GO Toyota Experience 2017 – event illustrations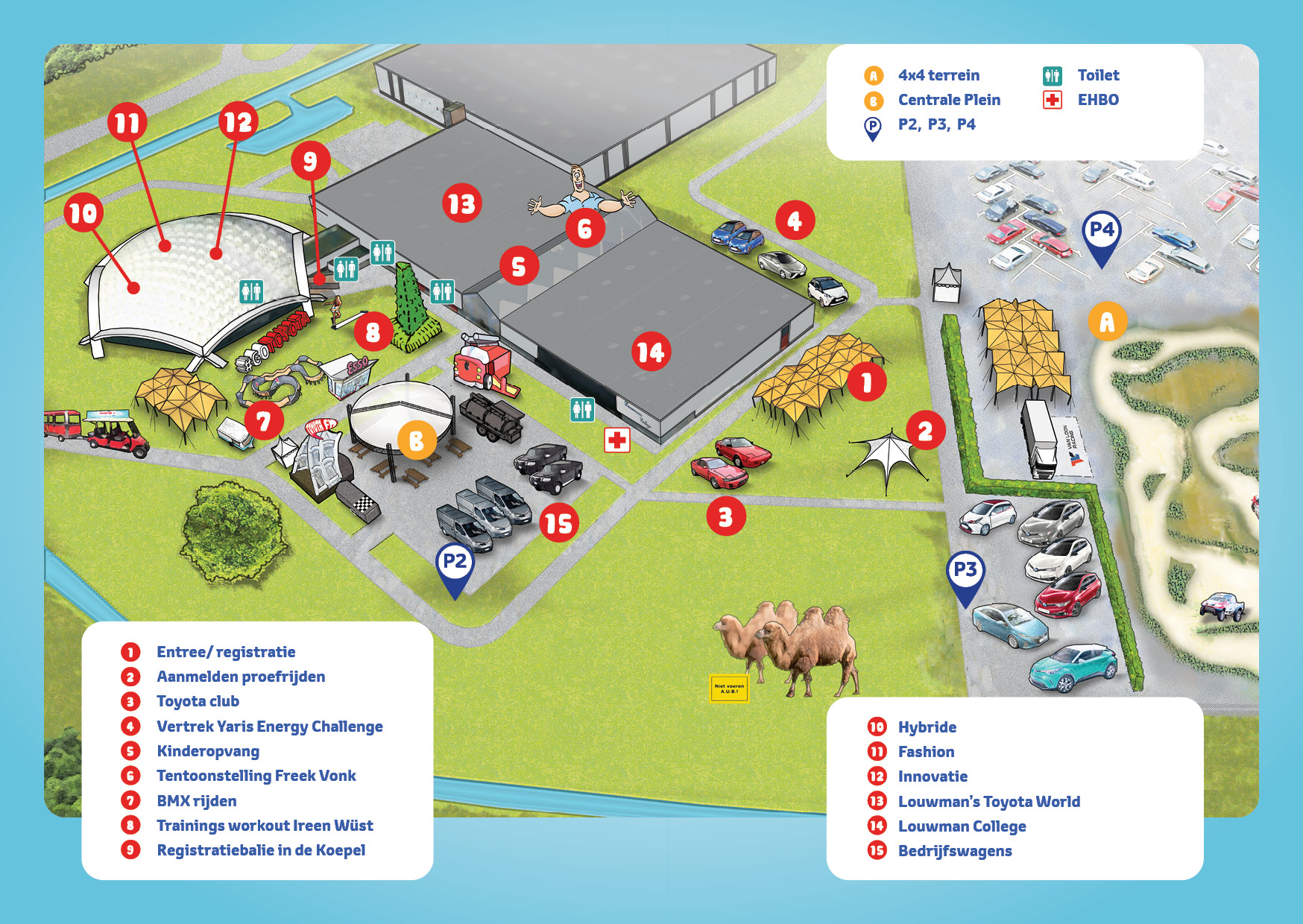 * Bird's-eye view illustration of the GO Toyota experience 2017 event terrain.

* Front and last page and two spreads of the 2017 program folder.